Your Favorite Colleagues are Talking About Solea®
3 MIN READ
Your Favorite Colleagues are Talking About Solea®
By Convergent Dental on April 02, 2018
Solea has earned its title as the #1 selling CO2 all-tissue dental laser not only from its ability to help practitioners deliver reliably anesthesia-free dentistry, but also from its power to revolutionize the clinical experience and change how practitioners feel about performing dentistry in general. Prior to Solea's groundbreaking introduction, it was no secret that there was something missing from the industry. For years dental lasers didn't live up to the promise of what laser dentistry could be and how it could affect the practitioner's role and the patient's experience with their dentist. Then came the launch of Solea and suddenly everyone realized exactly what had been missing.
Efficient, easy, phenomenal, and epic are just a few words that have been used to describe Solea. From its minimalist design and easy-to-use interface to its unique 9.3 µm wavelength that ensures a fast and precise cutting application every time, the all-tissue laser has swiftly made its way into the exam rooms of many practitioners, including some of the ones we know and admire most.
Jeffrey Rohde, DDS, MS
Since his initial interaction with Solea at the 2014 Chicago Midwinter Meeting, Dr. Rohde has been a steadfast advocate and loyal user. As someone who just wasn't impressed by the different erbium and native CO2 lasers of the past, he was drawn to the only dental laser that was able to support its claims of being reliably anesthesia-free, blood-free, and pain-free.
After testing Solea and then making it a permanent part of his practice, Dr. Rohde was fascinated by this revolutionary technology that finally did what all of the others couldn't: increase efficiency and improve the patient experience. Now after years with Solea, Dr. Rohde confirms that he and his staff are able to do more work in less time which has dramatically increased patient volume and monthly revenue.
Additionally, the practitioner refers to Solea as the solution for every case. From aesthetic and surgical to pediatric and adult cases, this is the tool he reaches for—and best of all, it's the tool that's driving new patients, curious about Solea after hearing of it, right to the front door of his practice.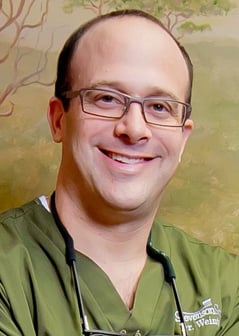 Joshua P. Weintraub, DDS
A leading practitioner known for offering stress-free dental care, Dr. Weintraub believes in Solea because its benefits have proven to be extraordinary for both his patients and practice. Dr. Weintraub was impressed at how Solea ablated hard tissue much faster and cleaner than his erbium laser, and right away knew it would be a high-performance instrument but was happily surprised most by his patients' reactions. They were blown away and so was he. His patients' experiences were so positive that they came out of the chair smiling and ready to take on their day.
In the Inside Dentistry article "The Versatility and Practicality of an All-Tissue Dental Laser," the practitioner raves about how Solea has totally changed the way he performs dentistry through its game-changing advantages that can't be delivered by any other dental laser. Solea's advantages over traditional instruments include, according to Dr. Weintraub, its phenomenal ability to: complete most hard tissue cases without anesthetic; perform most soft tissue cases with no bleeding or sutures and a surprising number of soft tissue procedures without local anesthetic; its astonishing precision in removing osseous tissues.
For Dr. Weintraub, Solea has made all the world's difference for his practice and every day he's more and more amazed at how it not only gives him the opportunity to take on complex and unique cases, but also how it allows him to perform the standard, day-to-day procedures with better results and a new efficiency— for instance, in the same article, the practitioner discusses two specific cases that show Solea's true versatility: the first being a depigmentation and dental gingivectomy and the second being a Class V with dental gingivectomy. Both cases, clinically different, were successfully completed significantly faster, in one appointment, and without the inconveniences of traditional dentistry.
By incorporating Solea, Dr. Weintraub finishes procedures much quicker because he doesn't have to numb patients and is able to perform procedures that he was not previously but was referring out. Being able to do soft tissue surgeries free of anesthesia, with little-to-no bleeding, sutures, or patient discomfort allows the practitioner to keep more work in his practice. These are the numerous reasons why he relies on Solea as the technology of choice to provide the best dentistry more efficiently and for his patients' comfort.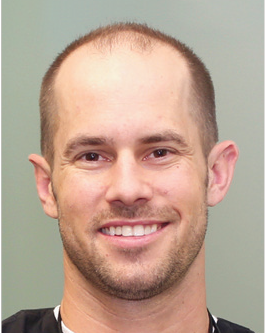 Timothy Anderson, DDS
One of the newest practitioners to fall in love with the Solea Dental Laser, Dr. Anderson, much like his colleagues, can't say enough about the increased clinical capabilities that have found their way into his practice. In the Dentaltown article "Mandibular Frenectomies Made Simple," he discusses how Solea has helped improve workflow when it comes to handling dental frenectomies.
Throughout his career, Dr. Anderson has always performed high frenum attachments with local anesthetic, a scalpel, and resorbable sutures. His traditional way required waiting for the patient to become numb and managing bleeding with packing: two factors that added unnecessary time and complication to the process. However, now with Solea, the procedure is routinely done with only topical anesthetic and virtually blood-free, providing the patient with a better experience and faster recovery.
According to Dr. Anderson, Solea has become an integral component to the philosophy of how he does dentistry in his practice. There's nothing more satisfying than performing predictable dentistry and removing the fear for patients. He chose Solea because it lets him do both.
For Drs. Rohde, Weintraub, and Anderson, making the choice to transform their lives as practitioners with laser dentistry was simple after experiencing how Solea enhances procedural performance and radically changes patients' perceptions. Contact Convergent Dental today to see for yourself what this technology can do for your practice and patients!